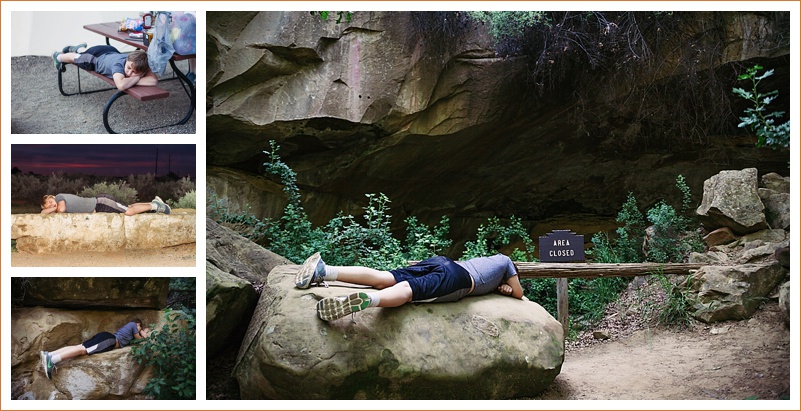 SO, turns out no everyone on the family vacation was super pumped and as excited as myself. Perhaps I geeked out about the Jr Ranger program more than some folks.
Dude this is home school credit! And its cool! It is cool, right?
After a few incidents of "I'm bored" and "Seriously? Your bored HERE?" we made being bored to sleep a game! And the boy 'slept' across the West....One of these photos is the real legitimate it 'started it all' asleep photo. Can you spot the real snooze?
Ops! He is awake in this one ;)
The mountains are calling...and I must sleep?
Who sleeps at Disneyland?!?! Nobody! totally staged ;)
Hollywood, Santa Monica Pier, and Sedona.
In Sequoia snug as a cub on a...log. Actual bear cub is further away than he appears!
Sister however was mostly excited to jump up jump up and get down. Down off the 100 foot ladder mentioned in a previous post that is. She had fun setting up shots to explore weightlessness and trick photography!