I have found digital downloads to be faster, more efficient and more consistent than CDs, which is why I chose Pixieset as my client delivery system! In addition, you can also purchase real photographic prints right there in your gallery with no running all over town for poor quality, cheap inkjets that only last a few months :)
My clients receive a full download with their package and still order beautiful prints.
How to buy all the images from a session gallery:
Option 2
To purchase all the digital images on a gallery, click on one photo- any photo- and scroll past the print size options to digital download. Select the full download and go to the cart and pay! The gallery will redirect you to payment.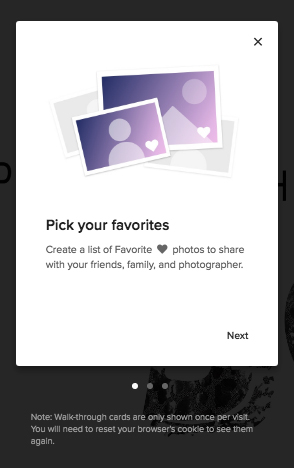 Step 1. Follow Link to your Gallery
Step 2. To Download the entire Collection, just click on ANY IMAGE, then click the tiny shopping cart icon shown at the top right of that image.
to Digital: All Photos Download
Step 4: Choose what size you'd like the images to download in. The choices are High Resolution – great for sharing on Social Media. I suggest Original Resolution for printing OR just click the cart button to order fantastic prints easily. Then click Download! A screen will pop up saying that your photos are being fetched and soon another download button will appear.
Step 5: Once your photos are finished downloading, they will be in your Downloads folder. For this particular folder, it is named "Highlights". Your gallery may be in multiple parts, called folders. If the folder is small and only contains a few photos, the JPGs should be ready to go. Sometimes, however, if you're downloading a large session with a lot more photos, the computer will automatically compress the download to a ZIP folder to save space and to make the download faster. I found this link useful for step by step instructions for unzipping folders for both Mac users and PC users.
Here is another look at the easy process!