Meet Amy Hamilton, a highly successful and experienced Scottsdale litigator, and owner of Hamilton Law Firm. Amy is a passionate trial attorney in criminal, DUI, personal injury and civil litigation with a proven track record of successful results. She is passionate to protect our children, our animals and our rights here is Arizona and beyond.
Hamilton Law Firm, PLLC Scottsdale, Arizona
Hamilton Law Firm, PLLC specializes in DUI defense, criminal defense and personal injury. We defend all types of criminal cases including DUIs, burglary, drug crimes, weapons charges, assault, battery, probation violations, drug charges, theft, larceny, resisting arrest and much more. We pursue claims for personal injury including dog bites, slip and falls, auto accidents, motor cycle accidents, premises liability, wrongful deaths, pedestrian accidents, bike accidents and more.

The Hamilton Law Firm was created because we saw a need in the legal community to provide more personal, direct, and constant communication in the representation of clients in the legal system - and that is our promise.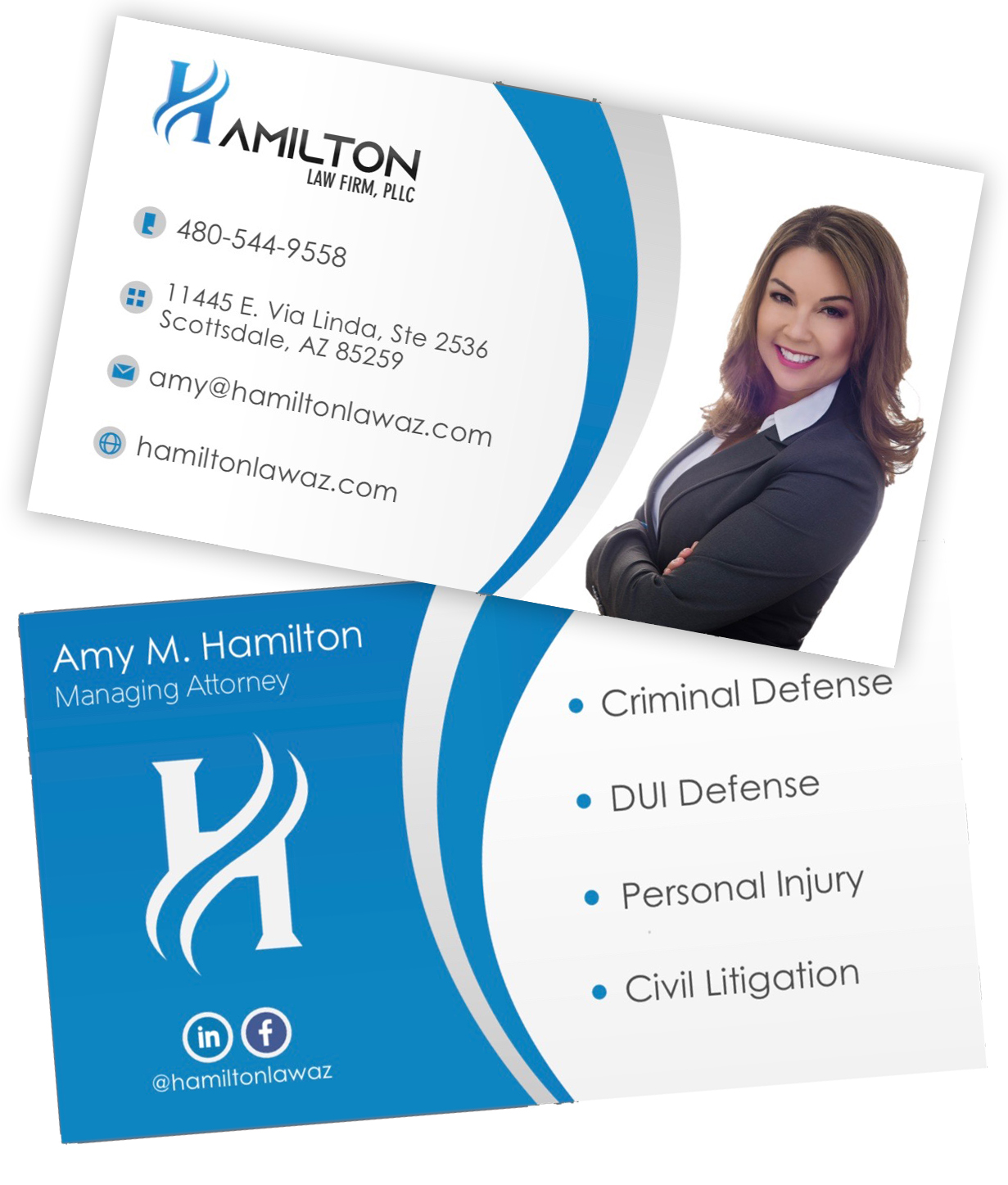 Check out Amy's business cards!
Obviously a professional headshot shows who you are- and what is important to you. Every business needs a clear image and recognizable branding- what is more recognizable than your face? An honest smile that shows you care, paired with a polished image that shows you mean business. Busy lawyers working late hours for clients certainly do not have time for endless marketing campaigns when there are people to take care of. Let your headshot speak for itself. Inspire confidence immediately with the investment of a professional portrait - your first impression as a human being and a lawyer. I would love to help you reach clients and take some of the extra effort out of presentation with a Phoenix Az headshot!